1 Bike, 2 People, 3 States, 4 Bags and 1775 kms. Read on about our anniversary week ride from Bangalore to Kerala to Kodaikanal to Salem and back to Bangalore
How It Began
Ever since we started travelling on our bike, we have been thinking of doing a week long trip to a scenic location and after exploring various options, we decided on a few locations in Kerala and then Kodaikanal and then back to Bengaluru (hence the 3 states!!)
As part of plan to get accustomed to riding almost daily for 9 back to back days, we started taking up short rides around Bengaluru, all to ensure that we are comfortable with riding 200 to 300 kms in a day.
Our Riding Gear and Other Stuff We Packed
Jacket: Furious v2.0 and Asmi v3.0 by Solace
Pant: Coolpro by Solace
Knee guards: Bionix by Cramster.
Gloves: Full Gauntlet by Biking Brotherhood Gears
Helmet: SMK Twister Attack (with PinLock 70 visor and lens) and SMK Twister Captain
Sports Saddle bags by Solace (not available on their site anymore)
Tankbag: Universal Fly Magnetic by Viaterra
GoPro Hero7 Black
Huawei Mediapad
Nikon D3300 DSLR and lenses
Clutch Cable – 2 nos
Throttle Cable – 2 nos
Spark Plugs – 2 nos
Tyre Tubes – 1 each
Motul Tyre Repair – 3 nos.
And of course, clothes!
The Plan
Bengaluru to Wayanad – 28th September 2019
Wayanad to Kochi – 30th September 2019
Kochi to Vagamon – 1st October 2019
Vagamon to Munnar – 2nd October 2019
Munnar to Kodaikanal – 4th October 2019
Kodaikanal to Bengaluru – 6th October 2019
The days leading up to the 28th of September felt really really slow, as all we could think of was the trip and nothing else and as a result ended up checking the clock every now and then and counting down the days!
We ensured that we were fully packed and ready by the 27th itself and that we get a good night's sleep on the night before the ride. Turns out it doesn't quite work like that as excitement took over and ensured that we slept kinda late!
Day 1 – Bangalore to Wayanad
As planned, we set the alarm for 5:00 AM and as usual, managed to hit snooze and woke up only by 5:45 AM! This 45-minute delay tricked down and accumulated into a 2-hour delay as we managed to start only by 8:30 AM! Going by our past rides, this seems to have become a trend! Today was primarily for riding and relaxing! After all we've got 9 days of riding and sightseeing left!
Read more about day 1 by following THIS LINK.
Day 2 – In Wayanad
Our plan for today was to visit Kurumbalakotta Mala for sunrise followed by Banasura Sagar Dam, Karlad Lake and finally the Edakkal Caves before heading back to the room to get enough rest for the ride to Kochi the next day!
Read more about day 2 by following THIS LINK.
Day 3 – Wayanad to Kochi
Today was a special day! It was my Mom's b'day. We had earlier arranged for a cake from Ferns N Petals along with some flowers!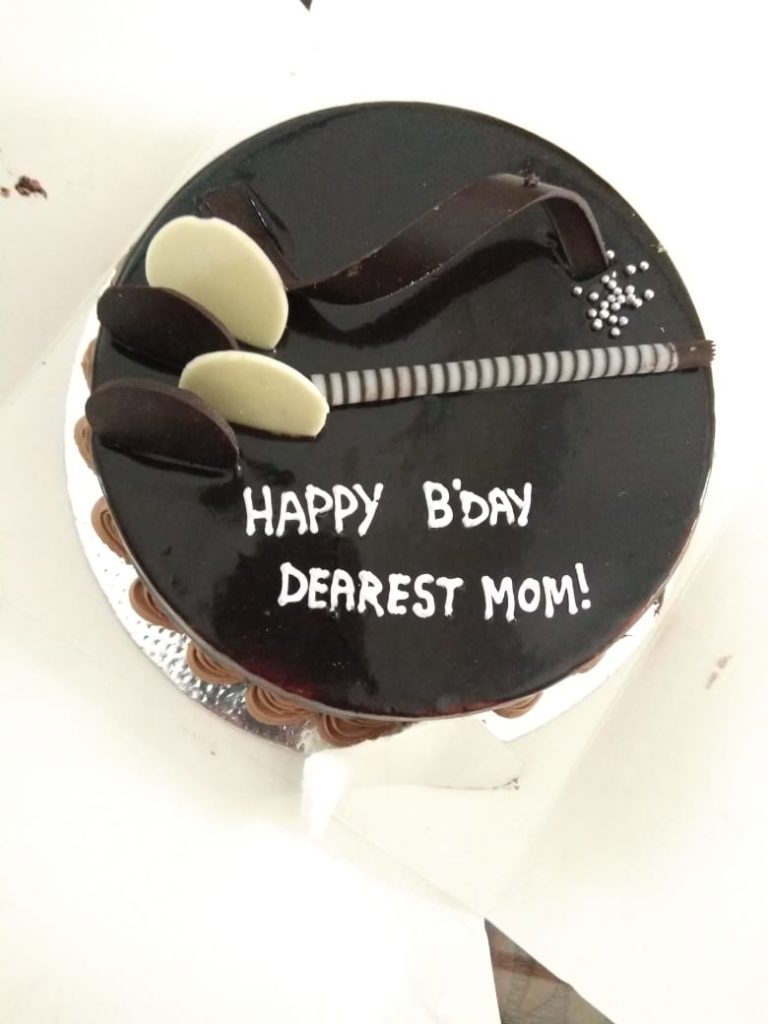 After completing the check-out formalities, we were on our way to Lakkidi viewpoint which will be out first stop and then to Kochi!
Read more about day 2 by following THIS LINK.
Day 4 – Kochi to Vagamon
Vagamon was not a place that was part of our initial itinerary. However, checking out a couple of videos we decided to include this place and skip out on Alleppey and it sure did turn out to a good decision. As with most places in Kerala, the ride to Vagamon itself was beautiful. As with all hill stations, the winding roads through nature is a wonderful experience.
Read more about day 4 by following THIS LINK.
Day 5 – Vagamon to Munnar (with Vagamon Meadows)
Today is the day to check out Vagamon meadows and riding to Munnar . This is possibly the most popular spots around Vagamon and we surely weren't gonna miss this place! After checking out the Meadows, we rode to Munnar, another scenic ride.
Read more about day 5 by following THIS LINK.
Day 6 – Top Station, Echo Point and Matupetty Dam
We were initially slightly confused about whether to opt for the Kolukkumalai Jeep Safari or to visit Top Station, Echo Point and Matupetty Dam. Both the options were equally enticing and after a lot of discussion, we decided to proceed towards Top Station, Echo point and Matupetty Dam. From the hotel, the first place that we would reach is the Matupetty Dam, then Echo Point and then Top Station. However, we decided to not stop at the Dam and Echo point and decided to hit Top Station first and then on the way back, make stops at Echo Point and Dam accordingly.
Read more about day 6 by following THIS LINK.
Day 7 – Munnar to Kodaikanal
Today is another special day! It's Sukesh's birthday and we were celebrating by doing what we love; riding! It's time to ride to Kodaikanal, another hill station, this time in Tamil Nadu. The ride from Munnar to Kodaikanal was one of the most amazing rides we have been on thus far. Climbing down from Munnar, we took the Theni route, which was a well-maintained highway, with the views of the mountains throughout the ride. After completing the descent, we passed through some plain roads and some towns, before taking the left to the Kodai Ghat road, which was again an amazing ride!
Read more about day 7 by following THIS LINK.
Day 8 – Kodaikanal to Salem – Anniversary Special!
Back to back special days! Today we celebrate our second marriage anniversary! As planned, we had breakfast at the hotel and checked out as early as possible. We had to climb down the same route (Kodai Ghat road) and views were just as fantastic as the previous day! Once we completed the descent and after a while joined the NH 44 and reached Radisson Salem in no time!
Read more about day 8 by following THIS LINK.
Day 9 – Ride back to Bengaluru
After waking up late and enjoying a sumptuous breakfast, we checked out and were back on our way to Bangalore. It did rain quite a bit but in Hosur only and nowhere else till we reached home, luckily. This marks the end of our trip. We covered a total distance of 1775 kms and it surely a ride to cherish!
Of course, there were many places that we'd want to visit again but missing out on those places didn't matter much because what we saw themselves were extremely mesmerizing and stunning! And of course, we plan to visit Kerala again this time with a longer stops. It is not for no reason that Kerala is called God's Own Country! Until next time!
Happy Riding!
The RE Travelers!