Located about 20 to 30 kms from Madikeri, depending on where your accommodation is, is Mandalpatti. One trip here will make you realize why Coorg (known as Kodagu) is called the Scotland of India. Set at an altitude of approx. 4000 feet, this stunning location offers you with views like the ones below.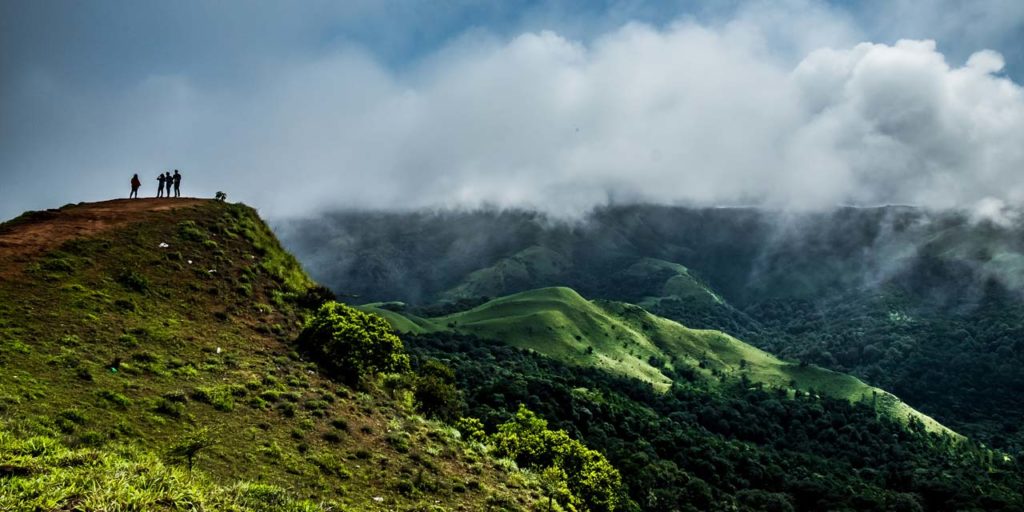 Our Accommodation: Treebo Vrindavan Coorg (Read our TripAdvisor Review Here)
Location from Hotel: Approx. 20 kms
Road Condition: Average to Poor
Mode of Transport: Own Vehicle and Jeep
Driving to the Mandalpatti
The drive to Mandalpatti is pretty scenic. Passing through winding roads with steep inclines and declines at times, this is a memorable experience for those who love driving in the hills and ghats. We visited Coorg a couple of months after the 2018 floods and hence a lot of sections of the road, which were otherwise good, were significantly damaged due to the landslides.
The Rules
If you're riding there on a bike, then you can take your bike all the way up to the peak/view point. But be ready for a slow and a bumpy ride (gets really crazy the last 3 or so kms). If you're driving in your own 4-wheeler, then we'd recommend hiring the jeep and not driving all the way up to the peak unless you're in an SUV with good ground clearance, or if you don't mind a few dents!
The Costs & Time
The charges are INR 1,500 per Jeep. Each Jeep can fit about 4 to 5 people (maybe 6 depending on the vehicle). A pretty good deal if you're going in a group. The ride to the peak takes about 30-45 minutes. Throughout our drive we did see patches of road which were terribly affected by landslides. Upon reaching the parking lot at the view point, you'll be asked for INR 25 per person which is the entry fee. Post this, you would have to hike for a short distance to reach the main view point. Honestly, this wasn't much of a hike (about 5 to 10 mins at the most). We were in our floaters and normal footwear and were able to navigate the terrain quite easily. The average time spent here would be around 45 mins to 1 hour. Most of this time goes in soaking in the splendid views this location has to offer. Of course, the unmissable selfies and pictures, given the picturesque location that Mandalpatti is.
Important Advice: Be sure to carry some food and water. There are absolutely no shops near the peak and you will, for sure, get thirsty (and possibly hungry too).
Abby Falls
Abby falls happens to be on the way to Mandalpatti if you choose to go that way. However, since we visited Coorg in December, there wasn't much water flow and hence we skipped this. If interested, you may visit to be welcomed with views such as the one below: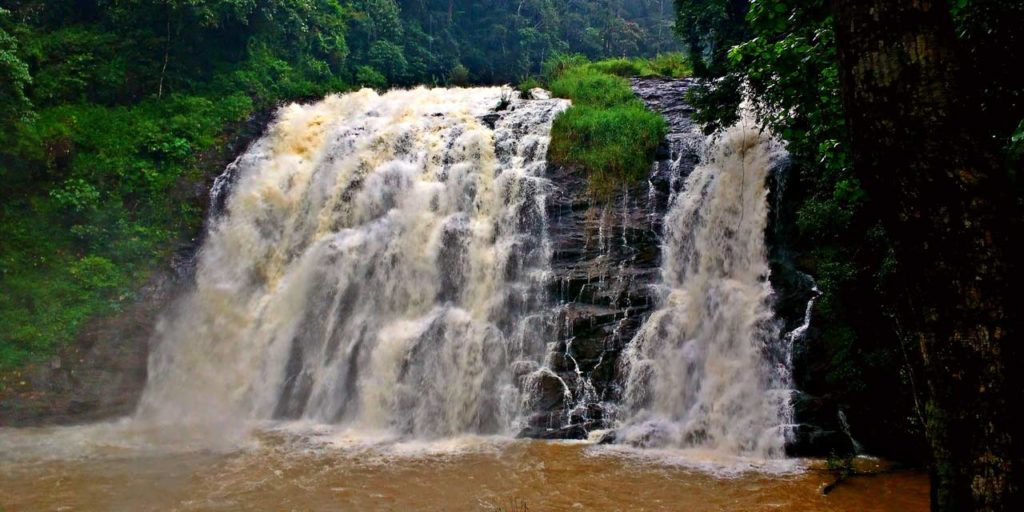 Best Time to Visit
Try to reach the place either early in the morning or late in the evening. That's around the time when the place will be full of fog giving you splendid views! It's open from 06:00 AM to 06:00 PM.
Also, based on our interaction with the locals, Mid-August to Late October appears to be the ideal time to visit Mandalpatti (Madikeri in general).